BOARD OF DIRECTORS
---
Reaching Higher Iowa is committed to advocating for a more effective Iowa K-12 public education system to provide opportunities for every child and foster long-term economic growth in the state.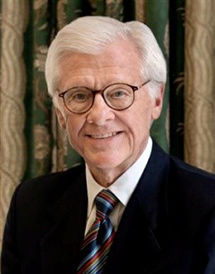 John Butler
John joined his family's insurance firm in 1957 as one of three employees. Cottingham & Butler has since grown to more than 700 employees with clients in every state in the union. He remains active in C&B as Executive Chair, focused on strategic planning and other initiatives. John has been honored with the Junior Achievement Business Hall of Fame Lifetime Achievement Award. He is on the Executive Committee of the University of Dubuque as well as the Noble Charter Schools in Chicago. He has served as a Director and Executive Committee member of Assurex Global as well as the Council of Insurance Agents & Brokers. He has served as Chair of the Iowa Association of Business and Industry. He is a graduate of Babson College and has an MBA from Wharton at the University of Pennsylvania.
---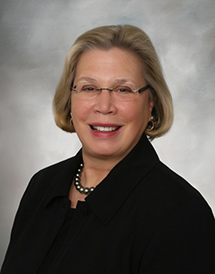 Allison Fleming
Allison Fleming is a lifelong child advocate. She co-founded the Child Abuse Prevention Council (formerly the Greater Des Moines Child Abuse and Neglect Council) and has served as chair of the Iowa Juvenile Justice Advisory council and the National Coalition for Juvenile Justice. Allison continues to serve on the Board of Directors for Greater Des Moines Community Foundation, where she is a former chair of the board. She tutored students in math for years, specifically in algebra through differential equations, and is an Honorary Trustee at Simpson College.
---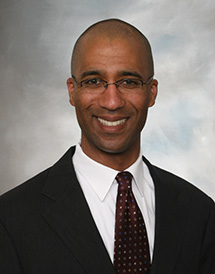 Brian N. Gentry
Brian earned his JD from the University of Iowa College of Law in 1996, and became a Partner at Brick-Gentry Law Firm in Des Moines. He went on to serve as General Counsel in the Office of Governor Tom Vilsack for six years, and currently serves as Senior Counsel at Wells Fargo Bank, where he has been for the last ten years.
Brian has also served on several volunteer boards throughout his career. From 2006-2010, he was a member of the Iowa State Board of Education. From 2008-2010, he was on the Iowa Public Television Board of Directors, and has been on the Board of Directors at the Greater Des Moines Community Foundation since 2011.
---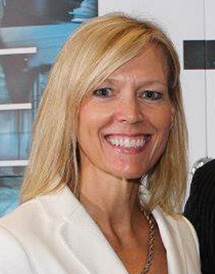 Kelli Grubbs
Kelli began her career in 1990 as an Associate attorney with the Stanley, Lande & Hunter law firm. Nine years later, she left the firm to open two small businesses with her husband. Originally operating out of the couple's basement, Victory Enterprises and VictoryStore.com now occupy a renovated Davenport elementary school, and employ 80 people. She currently manages the financial and legal aspects of the companies, and oversees the production divisions of VictoryStore.com. In addition to her duties as a small business owner and TV host of Mediacom's Newsleaders, Kelli serves as Chair of the Quad Cities Chamber of Commerce, as well as on the board of Northwest Bank & Trust Co., The Putnam Museum & Science Center, Quad City Arts, The Scott County Y and Iowa Public Television.
Kelli has served on the Davenport Levee Improvement Commission, the RiverVision Steering Committee, the RiverVision Bi-State Coordinating Committee, Quad Cities Chamber Board (and its predecessor DavenportOne), West Little League Board (player agent and coach), and Davenport Legacy Foundation. She has successfully coached local junior high and high school Mock Trial teams to State appearances for the past 11 years..
She and her husband, Steve, reside in Davenport and have four children.
---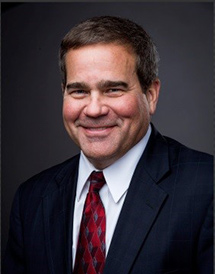 Dan Houston
Daniel J. Houston is president and chief executive officer of the Principal Financial Group®. He is responsible for overall management of the company.
Houston joined the company in 1984 in Dallas. He has held several management positions, being named senior vice president in 2000, executive vice president in 2006 and president of Retirement and Investor Services in 2008. He was named president and chief operating officer in 2014 before assuming his current role in 2015. Houston is a member of several boards, including Greater Des Moines Partnership, Employee Benefits Research Institute (EBRI), Iowa State University Business School Dean's Advisory Council, and Partnership for a Healthier America (PHA).
Houston received his bachelor's degree from Iowa State University in 1984. He has appeared before the U.S. Senate Special Committee on Aging to discuss the importance of educating the workforce about the financial needs in retirement. Houston joined the joint forum of U.S. Senate Committees on Finance and Health, Education, Labor and Pensions to discuss "Private-Sector Retirement Savings Plans: What Does the Future Hold?" He also authored a chapter in "The Upside of Aging" published by John Wiley & Sons in 2014, on the keys to achieving financial security in retirement.
---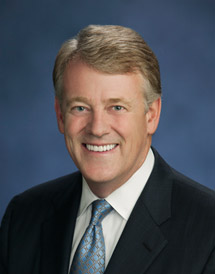 Mark Jacobs
Mark Jacobs founded Reaching Higher Iowa to improve public education in restore Iowa's position of leadership. Mark is a native Iowan and a product of Iowa public schools, having graduated from Roosevelt High School in Des Moines.
Prior to founding Reaching Higher Iowa, Mark had a successful business career. Mark served as President and CEO of Reliant Energy. Originally joining Reliant as CFO in 2002 when it was near bankruptcy and under state and federal investigations, Mark was part of a team that managed a turnaround that saved the company. In 2007, at the age of 45, he was named CEO, one of the youngest at the helm of a Fortune 500 company. Earlier in his career, Mark spent 13 years working for Goldman Sachs in New York and Houston advising companies and business owners on high-level strategic and financial matters.
Mark has a long track record of leadership in civic and social issues, especially public education. He served as Board Chair for KIPP Houston Public Schools, a high-performing charter school network serving over 9,500 economically disadvantaged students and one of the great success stories in education reform. He holds a undergraduate business degree from Southern Methodist University and a Master of Management, with distinction, from Northwestern University.
---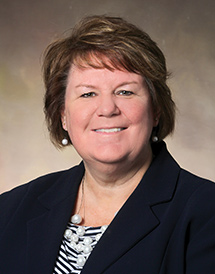 Sheila Laing
Sheila Laing is the executive vice president HR, chief customer officer for Hy-Vee. Sheila began her Hy-Vee career in 1987 as a part-time checker/stocker at Dubuque #1. After holding several positions in the company in both retail and distribution, she was promoted to the Hy-Vee executive staff in 1996.  Sheila was elected to the Hy-Vee Hall of Fame when she received the Community Involvement Award in 2003. In 2005 Sheila was named assistant vice president, employee benefits.  In 2008 she was elected vice president, human resources. In 2013 Sheila was promoted to senior vice president, retail health and in 2014 her role was expanded to chief customer officer. Sheila serves on Hy-Vee's executive committee and board of directors. Sheila is a graduate of Cascade High School and has a bachelor of arts degree in history and math from Loras College.  She has her HR law accreditation from Drake University and is a Senior Professional in Human Resources (SPHR).  Sheila resides in Chariton, Iowa with her husband and daughter.
---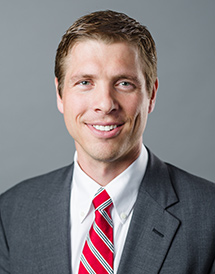 Ben McLean
Mr. McLean joined Ruan Transportation Management Systems in 2007 and currently serves as CEO. During his tenure with Ruan, he has overseen both internal corporate functions and the company's operations across the country. McLean has served as Ruan's chief information officer and chief operating officer, along with roles overseeing the company's legal department and the purchase, maintenance, and sale of all company equipment. Prior to joining Ruan, McLean assisted companies with mergers, acquisitions, and equity offerings at William Blair & Company in Chicago, IL. His previous experience includes roles at Deloitte, where he was a systems consultant, and Cravath, Swaine & Moore, where he assisted with corporate transactions. McLean holds a Master of Business Administration degree, with distinction, from the Kellogg School of Management and a law degree from Northwestern University School of Law, where he graduated magna cum laude. He earned his undergraduate degree in computer engineering from Northwestern, graduating summa cum laude. McLean currently serves as a deputy member of the Iowa Business Council, a member of the Northwestern University Transportation Center Business Advisory Committee, and a member of Industry Advisory Board for the Northwestern Master of Science in Information Technology program. He also serves on the board of directors for Orchard Place and in 2015 became a board member of the Greater Des Moines Partnership.
---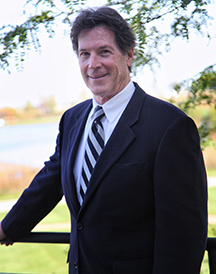 Tom Penaluna
Tom is the visionary, founder and current Chairman of CBE Companies. He led the company through multiple expansions including the acquisition of several credit service companies and substantial employment growth since 1986. What began with only 25 employees has expanded to over 1500 today, working from 5 operational centers in the U.S. and 1 overseas in Manila, Philippines. He was a past Waterloo City Council Member for 8 years, and is a member of the Governors board of Iowa Partnership for Economic Progress consisting of CEOs from around the State of Iowa which gives the Governor advice on key initiatives to improve Iowa. He is a past Chairman of the Greater Cedar Valley Alliance and Chamber and has been instrumental in also founding the Leader Valley Council an education and business partnership formed to enable K-12 education in the Cedar Valley to go from good to great and deliver better job candidates.
---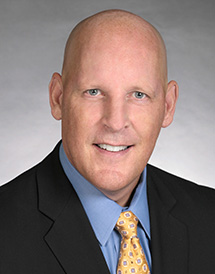 Daryl Schraad
Daryl joined Kemin in 2012 as President of Kemin Animal Nutrition and Health- North America. Previously he served as President of AHD, a healthcare technology company that operated a portfolio of technology and marketing companies providing sales, marketing, and business development solutions to human and animal healthcare companies throughout the world. Past experience include executive management positions with animal healthcare and pharmaceutical companies. Daryl has actively worked with Big Brothers Big Sisters, FIDA-US, and Habitat for Humanity. He has four children, Avery, Hudson, Dax, and Tessa.
---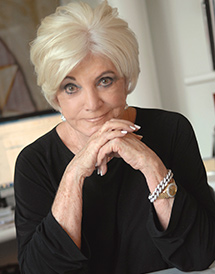 Connie Wimer
Connie Wimer was born in Merrill, Iowa, a small town in northwest Iowa, and attended Morningside College.  She is married to Frank Fogarty, who is retired from his career with Coca Cola in South America.  She has three daughters, two of whom live in Des Moines and one in Chicago. Connie is the owner and Chairman of Business Publications Corporation.  In addition to the twenty-some publications each year, the company also does custom publishing and has created a number of events presented throughout the year.  Connie serves on a number of boards in the city, the state and nationally.  She is the founder of Winefest and was the first woman to serve as Chair of the Greater Des Moines Chamber and the first woman to receive the Business Hall of Fame Award from the Greater Des Moines Committee.
---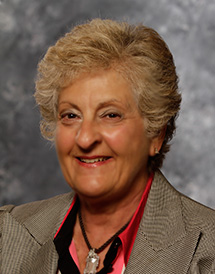 Charese Yanney
Charese Yanney is managing partner of Guarantee Roofing, Siding and Insulation Co. of Sioux City. She has worked for the company since 1976 and previously taught in Sioux City schools. She is a member of the Iowa Transportation Commission and the Vision Iowa board of directors and has served on a range of local and and state boards and commissions. Yanney was inducted into the Iowa Women's Hall of Fame in 2010 and the Iowa Business Hall of Fame in 2015.
---